Please donate to Cal NORML to support our advocacy work, or join as a regular or business member:
February 20, 2021 – The deadline to introduce bills in the California's current legislative session was Friday 2/19, and Cal NORML is tracking 31 bills that address cannabis.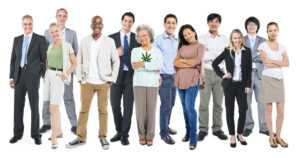 Asm. Bill Quirk (D-Hayward) stepped up to introduce a Cal NORML-sponsored employment discrimination bill, AB 1256, with language that will be amended after further discussion with stakeholders. Our intent is to end employment discrimination based on testing for non-psychoactive cannabis metabolites in urine, hair or bodily fluids for both recreational and medical cannabis users, while allowing employers to maintain a safe workplace by disallowing cannabis use or intoxication on the job. Nevada has a similar law as do New York City, Washington DC, Atlanta, Rochester NY and Richmond, VA. In addition, 20 states protect medical marijuana users' employment rights.
Read More about Cal NORML's Employment Rights Campaign.
Cal NORML has begun a campaign to ask that Gov. Newsom sign SB-311  "Ryan's Law," a bill that would require hospitals to allow terminal patients to use cannabis, under certain restrictions. The same bill was vetoed by Newsom last year, citing concerns hospitals had about federal funding. Write To The Governor and Ask Him to Sign SB-311.
A bill by Asm. Wood (D-North Coast), AB 527  would deschedule cannabis in California's controlled substances law, once that happens at the federal level (which could happen in the near future; the MORE Act that passed the House late last year descheduled marijuana). Cal NORML supports SB-73 (Wiener), which would extend eligibility for probation to certain drug crimes, including some cannabis crimes. And Asm. Kalra (D-San Jose) has introduced AB-384, which would allow veterinarians to recommend cannabis for pets. Cal NORML supports this bill also.
On the business side, Asm. Irvin (D-Santa Barbara) has introduced AB-273  which would ban billboard ads for cannabis businesses on California's many state highways. Cal NORML opposes the bill because it treats cannabis unfairly and makes it more difficult for consumers to find retailers.
Cal NORML supports SB-59 (Caballero), a critically important bill to extend provisional licenses for cannabis businesses. A promising bill from Senator Skinner, SB-398, would simplify the process for local governments to approve cannabis businesses by letting them leave regulation up to the state. And SB 544 from Sen. Laird would require the BCC to establish specific testing standards for all compounds and contaminants contained in cannabis products, something for which Cal NORML has been advocating.
Asm. Aguiar-Curry has re-introduced her bill (AB-45) allowing for hemp-derived CBD products to be included in foods, beverages, and cosmetics, and a companion bill by Sen. Allen (SB-235) is already heading for a March 10 hearing in the Senate Health committee. Both bills contain a ban on hemp cigarettes; Cal NORML sees no reason to ban hemp cigarettes. Tell us your thoughts.
Other bills, some of them "spot" bills without full language, address cannabis delivery services, taxes, penalties for unlicensed activity, cannabis testing, hemp cultivation, equity, and the consolidation of California's cannabis regulators. We will keep our members and supporters informed of upcoming hearings and votes on these bills. Join Cal NORML's email alert list for legislative updates.
PLEASE HELP CAL NORML IN OUR WORK PROTECTING YOUR RIGHTS IN THE 2021 CALIFORNIA LEGISLATIVE SESSION. Make a sustaining donation, or join with a personal or business membership today.