Please support Cal NORML with a 2021 membership!
As a special offer, some 2021 members will receive a vintage gold "California NORML" lapel magnet (pictured) to celebrate NORML's 50th anniversary.
---
When 2020 began, dozens of bills addressing cannabis were introduced in Sacramento, including a Cal NORML–sponsored bill to protect employment rights of medical marijuana users, and another bill we endorsed to lower taxes on cannabis, plus a bill to help with the persistent roadblock of local licensing.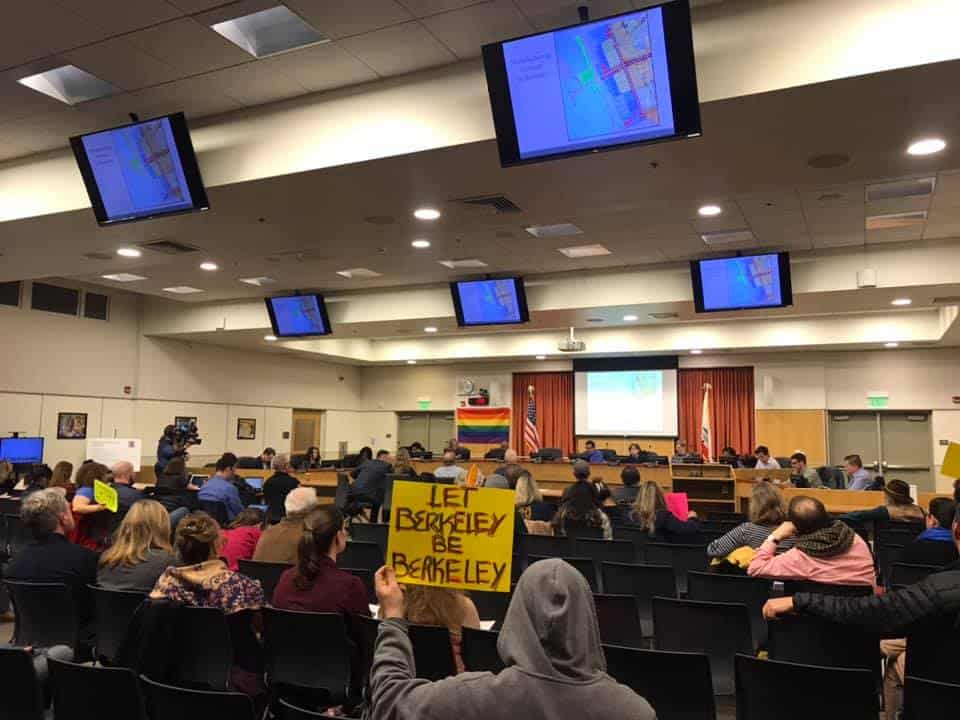 At the end of January, we testified before Berkeley City Council at a pair of contentious meetings that pitted activists in favor of opening a vape lounge in Berkeley against anti-tobacco forces that tried to argue second-hand marijuana smoke is harmful. In the end, the council voted to allow licensing for vape lounges.
The Berkeley experience, coupled with hearings in Sacramento that examined last year's EVALI crisis and conflated cannabis and tobacco vaping, lead us to release a white paper titled, "Health Benefits and Risks of Cannabis Vaporizers and Vape Pens," reinforcing Cal NORML's warning to consumers not to use vape pens purchased from illegal sources, but making the case with evidence that regulated and tested vape pens can offer valuable harm reduction benefits to users wishing to avoid exposure to smoke.
Cal NORML director Dale Gieringer had a letter published in the Wall Street Journal titled, "No Vape Disease From Legal Marijuana in California" and also corresponded with editors at USA Today regarding their reporting on the issue.
By the end of February, the COVID-19 crisis had stalled all state legislation not related to the pandemic or other emergencies, causing us to cancel our yearly Lobby Day in Sacramento. We did make progress, however, in getting cannabis declared as "essential" during the crisis both on local levels in San Francisco and elsewhere, and at the state level. Cal NORML board member David Goldman helped make sure that state medical marijuana ID cards were automatically renewed during the COVID crisis.
In April, Cal NORML issued warnings about safely celebrating 4/20, working with retailers to help consumers #FlattenThe420Curve by stocking up in advance for 420 celebrations, instead of crowding retailers on 4/20. It was deemed another benchmark of acceptance when SF Mayor London Breed suggested as an alternative to the traditional "Hippie Hill" celebration in Golden Gate Park: "Order food. Watch Netflix. Stay home and stay safe."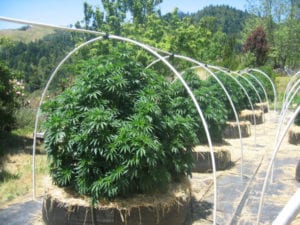 We helped get out word in El Dorado county about supervisors there attempting to limit medical marijuana cultivation to the six-plant limit in Prop. 64, something that other cities and counties have been enacting. In El Dorado, thanks to local action and help from Cal NORML legal committee attorneys Bill Panzer and Joe Elford, the ordinance was amended to exempt for 2020 existing personal medical gardens that have been planted under the old ordinance allowing 200, 400 or 600 square feet, depending on parcel size.
In May, Cal NORML sprang into to action to counter misinformation about the explosion and fire at the "Smoke Tokes" facility in downtown Los Angeles, resulting in injuries to several firefighters. It was widely reported that it was a hash lab explosion, but it fact it did not happen at a facility that contained cannabis, nor did it have any license for manufacturing or distributing cannabis products.
The state legislature reconvened in May and heard three bills, each of which would enact $30,000 fines for unlicensed commercial cannabis activity, mirroring the amount included in the Governor's budget bill last year. Cal NORML opposed these bills, arguing for "carrots" rather than "sticks" to incentivize illicit operators to become licensed. We also assembled a subcommittee of attorneys to tackle issues around enormous and immediate abatement fines at the local level.
In June, we put together a Local Action Toolkit to empower local activists to open up cannabis access in their cities and counties, countering efforts by SAM (Smart Approaches to Marijuana), a national anti-marijuana group, and Getting It Right From the Start, a well funded Oakland-based focused on stopping progress at the local level in California and beyond. They are pushing bans, or a limited number of licenses, which only encourages a few well-funded people to game the system, setting up "equity in name only" businesses and leaving most applicants out in the cold.
We continued to watchdog the process by which county DAs were required to review past marijuana cases presented to them by the DOJ for automatic resentencing or clearing of records by July 1. California has started a national movement in expungements, with the new state legalization laws including provisions for clearing past records, an even Joe Biden saying he was in favor of such laws.
In July, Cal NORML deputy director Ellen Komp was quoted in several press accounts via an Associated Press story about and ACLU report and the yearly crime report from the California District Attorney showing continuing disparities in arrests for marijuana among people of color. Cal NORML did its own analysis and found that, when adding in crimes other than possession, the arrest disparities are even worse. "The percentage of Black and Hispanic arrests is troubling, especially now that we've legalized it," Komp said. "It's legal if you have the venture capital to open up on Main Street."
We took on the anti-tobacco lobby again in West Hollywood, helping to fight off an ordinance that would have required all new apartment buildings to ban all forms of smoking and vaping (tobacco and cannabis). We reached out to city council members and alerted our activist network to do the same. Meanwhile, we refuted claims made by the California Department of Public Health that cannabis smoke and vapes produce similar second-hand smoking dangers as tobacco.
By the end of the year we were writing letters and activating activists again, this time in San Francisco, which was planning to pass an ordinance banning all smoking and vaping in apartment buildings with three units or more. After hearing from cannabis activists, the Supervisors amended the ordinance to exclude cannabis smoking and vaping.
Again this year Cal NORML participated in meetings of the CHP Impaired Driving Task Force, whose report is due to the legislature by the end of this year. It is expected that the report will not call for a per se standard of THC in drivers, since, as Cal NORML has argued throughout the process, levels of THC in the body do not correlate with impairment.
Throughout the year, Cal NORML put together and promulgated voting information for the March primary election, a special election in May, and the November presidential election. We contributed to NORML's "Smoke the Vote" guide ranking federal and state candidates on their cannabis voting records and statements, and also sought and published well-read information about local candidates for office, and the 38 local measures that appeared on ballots across the state. In addition, we put out information to our members and supporters about registering to vote, and voting.
As well as supporting state and local reform efforts, Cal NORML supports our national NORML office in targeting the California congressional delegation for their support on federal legislation, most importantly the MORE Act, which made history as the first marijuana legalization bill to have a full vote in the House of Representatives, where it passed by a vote of 228-164. 22 California Congress members co-sponsored the bill, 46 voted for it, and Vice President-elect Kamala Harris sponsored it in the Senate.
Cal NORML worked with the national NORML office, which has a strong lobbying presence in the Capitol, to drum up support for cannabis reform legislation all year. Members sent over 170,000 messages to their Congress members through the Cal NORML and NORML websites on the MORE Act. The House also approved the SAFE Act to provide banking services for cannabusinesses, and the McClintock-Blumenauer-Norton amendment to protect state cannabis programs from federal interference, though neither was adopted by the Senate.
With support from our members, Cal NORML will continue with its mission to broaden the rights of cannabis consumers at the state and local levels in California into 2021. We are pushing for a broader employment rights bill, and another to clarify that local governments can allow cannabis consumption, even where tobacco is banned. This is in line with our recent membership survey, where respondents voted their top priorities as:
• 76% Lowering taxes on cannabis
• 63% Employment rights for medical patients
• 63% Opening local markets for marijuana businesses
• 54% Employment rights for recreational users
• 44% Opening consumption rooms
There's still time to let us know what your priorities are! Click here to take the survey.
---
Please support Cal NORML with a 2021 membership! Members receive our print newsletter, with news and analysis not seen online, and get discounts on events throughout the year.
As a special offer, 2021 members (420 Club members and more) will receive a vintage gold "California NORML" lapel pin (pictured) to celebrate NORML's 50th anniversary.