Join us on June 1 & 2 for Cal NORML's Fourth Legal Seminar covering criminal and business law in California with top cannabis attorneys. This year's seminar will be held virtually via Zoom.
Attorneys can earn up to 8.5 hours CLE (pending) by attending the full seminar ($250) or attend individual sessions ($50 each).
Members of the cannabis industry and the general public are welcome, and can purchase tickets (without CLE credits) for individual sessions for $25 each or full days for $75.
Signing up early gives you early access to presentation materials from the speakers. Proceeds benefit Cal NORML's advocacy work.
Write here for a student or member discount, or with questions. 
Find out how to sponsor Cal NORML's 2021 Legal Seminar.
AGENDA 
Tuesday, June 1
10-11:00 AM BCC Compliance and Enforcement
Attorneys Michael Chernis & Khurshid Khoja will host a roundtable discussion with acting BCC chief Tamara Colson.
Topics will include: Agency consolidation and its impacts on licensing and enforcement; BCC discipline and enforcement priorities; licensing transfers and ownership changes; and the recent court decision on advertising cannabis on billboards in California.
11:15 AM – 12:30 PM All Things Local Government
Attorneys Hannah Nelson, James Anthony and Pamela Epstein will cover topics including satisfying CEQA and provisional license issues.
1:00 PM – 2:00 PM Nuts and Bolts of an Appellation Petition
Attorneys Omar Figueroa and Hannah Nelson, plus Genine Coleman, ED of Origins Council will discuss new California laws and regulations governing establishing cannabis appellations for growers.
2:15 – 3:00 PM Cannabis Law Ethics
Omar Figueroa will cover current state laws, opinions and rulings regarding representing clients in the cannabis space.
Wednesday, June 2
10 AM – 11:00 AM – Criminal Law, Descheduling and Employment Rights
With Cal NORML legal director Bill Panzer and executive director Dale Gieringer this session with look at descheduling cannabis at the state level and other strategies to address statutes still be used to charge cannabis felonies, despite legalization. Also, the current status of a pending bill protecting employment rights of cannabis users in California will be presented.
11:15 – 12:15 PM Equity Grows Up–the Increasing Political Presence of the Social Equity Movement in California Cannabis
James Anthony, Lauren Vázquez, Ariel Clark will discuss the laws & ordinances geared to ensure social equity in cannabis licensing at the state and local levels, particularly in Oakland and Los Angeles.
1:15 – 2:15 PM CBD/Hemp
Attorneys Patrick Goggin and David Kramer will bring participants up to date on state and federal laws and regulations governing hemp cultivation and legal CBD products.
2:30 PM – 3:30 PM Federal Legalization: Here It Comes?
With IP attorney Amanda Conley, Khurshid Khoja of NCIA and NORML Political Director Justin Strekal, this panel will address trademark issues cannabis companies need to prepare for with pending federal legalization, plus the current bills under consideration at the federal level and what they will mean for cannabis businesses and consumers.
3:45 – 4:15 PM Parental Rights and Cannabis – RESCHEDULED
Jennifer Ani will cover recent court cases regarding parental rights and cannabis use, and the failure for courts to distinguish between responsible use and substance abuse, particularly in the Northern California cannabis growing regions and in Southern California.
PRESENTERS WILL INCLUDE:
Jennifer Ani is a distinguished family law attorney and a zealous advocate for her clients' rights. Ani's law practice includes Juvenile Dependency and Family Law litigation as well as guardianship, adoption, civil rights, juvenile immigration status, marital agreements and dissolution (divorce) mediation, VAWA self-petitions, domestic violence, defense of CPS and child abuse allegations, and legal malpractice.
James Anthony, a Former Oakland Deputy City Attorney, drafted voter initiatives in San Jose and Santa Ana, and litigated local land use issues for collectives throughout California and helped collectives maintain legal compliance in jurisdictions including Bakersfield (Kern County), San Francisco, Oakland, Mendocino County, Sacramento, Stockton, San Jose and many others. Anthony is a graduate of San Francisco State University and UC Davis School of Law.
Genine Coleman is the Executive Director of the Origins Council (currently Mendocino Appellations Project), which is a nonprofit education, research and policy advocacy organization dedicated to sustainable rural economic development within cannabis producing regions, and establishing nationally and internationally recognized, legally defensible, standards-based, geographic indication systems for cannabis.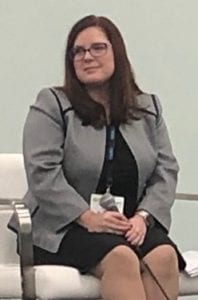 Tamara Colson was appointed Assistant Chief Counsel for the Bureau of Cannabis Control on May 4, 2016 and is currently acting head of the BCC. She had been Assistant General Counsel at the California Department of Consumer Affairs since 2014. Previously, she was Chief Prosecuting Counsel at the California Department of Alcoholic Beverage Control from 2011 to 2014, Special Assistant Inspector General in the California Office of the Inspector General from 2006 to 2011, and an Administrative Law Judge at the California Office of Administrative Hearings from 2005 to 2006. Ms. Colson also served as Deputy Attorney General at the California Department of Justice, Office of the Attorney General from 1999 to 2005 and was an associate attorney at Kronick, Moskovitz, Tiedemann and Girard from 1997 to 1999. She earned a Juris Doctor degree from the University of California, Davis School of Law.
Michael Chernis is one of California's foremost experts in both federal and California laws relating to cannabis and the growing legal cannabis industry. Chernis represents existing cannabis operators engaged in cultivation, manufacturing and retail sales activities in connection with regulatory and general counsel issues; investors seeking to obtain an interest in or purchase an existing cannabis business; and landlords and others seeking to do business with cannabis businesses. He also represents individuals and businesses in civil litigation with municipalities arising from such activities, and in criminal matters when charged with violating federal or state marijuana laws.
Ariel Clark is one of California's best and most dedicated business attorneys advising clients in highly regulated, emerging markets. For over a decade, Ariel has been in the trenches of cannabis law and drug policy reform, helping enact industry-defining regulations while building a client list of leading operators, entrepreneurs, innovators, investors, and healers.
Ariel founded the Los Angeles Cannabis Task Force, which was instrumental in the passage of Measure M, authorizing the creation of a legal, regulated industry in LA. Over the last ten years, she has advised many other trade associations and drug policy reform organizations on regulatory and legal changes necessary for a thriving legal marketplace.
Prior to founding Clark Howell LLP (originally Clark Neubert LLP), Ariel captained her own firm and worked with California Indian Legal Services in Oakland, Santa Rosa, and Eureka.
Amanda Conley is a partner at Brand & Branch LLP and co-founder of the National Cannabis Bar Association. Amanda has a diversified practice focused on intellectual property (IP) and other legal issues in emerging technologies and highly regulated industries, Amanda helps her clients protect and enforce their IP and expand and exploit their IP portfolios through licensing and other strategic business relationships. She also advises on advertising, marketing, and labeling compliance. Amanda was named a 2018 Northern California Rising Star by Super Lawyers Magazine.
Pamela Epstein  is General Counsel and Chief Regulatory and Licensing Officer at Eden Enterprises, Inc. Prior to joining Eden, she was co-founder of Green Wise Legal, P.C., a full-service cannabis law firm. Her diverse background, inclusive of legal, non-profit, & environmental work, places her in a unique position to lead & advise the cannabis community on the emerging intersection of recreational legalization and cannabis compliance. Pamela is known as a fearless advocate for local cannabis businesses across the supply chain and has been a featured speaker at several cannabis conferences, providing energetic and compelling commentary on topics such as land use, zoning, regulatory compliance, and environmental issues.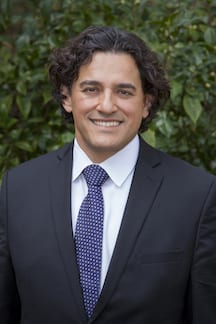 Omar Figueroa is a pioneering cannabis lawyer who has been providing legal representation to members of California's cannabis industry since 1998. He is the author of Cannabis Codes of California, the first comprehensive guide to laws and regulations governing the California cannabis industry. Omar entered the cannabis industry as a criminal defense lawyer, where he tirelessly defended individuals charged with cannabis-related crimes. With the passage of cannabis legalization in California, he has expanded his practice to keep pace with the industry's legal needs, and is committed to thesuccess of the commercial cannabis industry.
Omar earned his Bachelor of Arts in philosophy from Yale College, his juris doctor from Stanford Law School, and is a proud graduate of Gerry Spence's Trial Lawyers College. Omar also trained under legendary San Francisco trial lawyer Tony Serra. He is a Founding Lifetime Member of the National Cannabis Bar Association, a Lifetime Member of the NORML Legal Committee, as well as a proud member of the American Bar Association, the California State Bar.
Dale Gieringer has been the state coordinator of California NORML (National Organization for the Reform of Marijuana Laws) since 1987. He is also on the national NORML board of directors, and directs the California Drug Policy Forum (DPFCA).
Dr. Gieringer has published original research on medical marijuana, the history of marijuana and drug prohibition, the economic benefits of legalization, potency and CBD testing, marijuana and driving safety, and drug urinalysis.   He sponsored path-breaking R&D on vaporizers as a smoke-free delivery system for cannabis.   He has testified before the legislature and in court on issues concerning personal use of marijuana. He was one of the original co-authors of California's medical marijuana initiative, Prop. 215, and the proponent of Oakland's Measure Z cannabis initiative in 2004.
Patrick Goggin earned an Environmental Law Certificate from Lewis and Clark Law School in Portland, Oregon, and was admitted to the California Bar in 1996. Based in San Francisco, he served as co-counsel in the seminal HIA v. DEA cases in the early 2000s. Later, Mr. Goggin led the industry effort with Senator Mark Leno in 2013 to finally pass California's Industrial Hemp Farming Act after three vetoes.
Mr. Goggin began working on medical cannabis regulation in San Francisco in 2005 when the City commenced its regulation of dispensaries. Since then, he has represented clients throughout Northern California on compliance issues and permitting of all facets of medical cannabis activity. He served on San Francisco's Medical Cannabis Task Force from 2010-11.
Presently, Mr. Goggin sits on Vote Hemp's board and is working to implement hemp research in California. He recently joined Hoban Law Group full-time and continues to advise clients on all forms of cannabis compliance. With a long history of litigating, Mr. Goggin is a trained mediator and has a respected reputation as a dispute resolution specialist.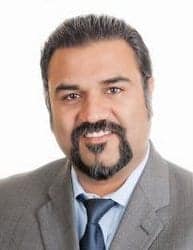 Khurshid Khoja is Principal and Founder of Greenbridge Corporate Counsel, a minority-owned and woman-managed business law firm founded in 2012, representing clientele in California, Washington, and Hawaii from across numerous sectors in the legal cannabis industry, on regulatory, start‐up, corporate, intellectual property, finance, and other commercial and transactional matters. Khurshid is a business lawyer with over a dozen years of experience in transactional matters, including advising clients and employers on: state and federal banking, corporate, finance and securities laws in multiple highly-regulated industries (including cannabis, insurance and energy); antitrust, unfair competition and trade association laws; intellectual property; commercial contracts; government relations; and regulatory compliance.
Khurshid has participated in legislative drafting, stakeholder meetings, lobbying, and executive agency outreach in connection with the California Medical Cannabis Regulation and Safety Act (and the amendments thereto) as well as amendments to the Medical Marijuana Program Act — specifically, and most recently, AB 2679. He also participated in initiative drafting in connection with the Adult Use of Marijuana Act — drafting AUMA's pro-investor ownership definition, and successfully advocating for the removal of MCRSA-style cross-licensing restrictions and mandatory third-party distribution by the drafting committee. His is currently the chair of the Board of Director of NCIA (National Cannabis Industry Association).
David Kramer is a partner in Vicente Sederberg's Los Angeles office and a leader in the firm's Hemp & Cannabinoids Department, as well as a member of the firm's Corporate and Litigation & Arbitration departments. His practice focuses on helping commercial cannabis and hemp clients navigate the ever-changing regulatory landscape and assisting licensed operators, brands, cannabis-focused funds, and ancillary cannabis companies throughout the U.S. execute a wide range of corporate transactions. David also works with clients located outside the U.S. investing in and licensing cannabis-related technology to, North American cannabis and hemp markets. David is a frequent speaker at industry events and conferences.
Prior to joining Vicente Sederberg, David was an attorney at Quinn Emanuel Urquhart & Sullivan, LLP, where he litigated intellectual property, antitrust, and False Claims Act cases. David graduated Order of the Coif from the UCLA School of Law, and also holds a Master's degree in Middle Eastern and Islamic Studies from New York University.
Hannah Nelson has been deeply involved in cannabis law and policy for more than 25 years. She has a long history in criminal defense, forfeiture and civil rights appellate and trial cases on the cutting edge such as: thermal imaging and the need for a warrant, dismissal of cases during lapse of forfeiture laws, representation of the Civil Liberties Monitoring Project in landmark cases such as GreenSweep, and development of the Mendocino County 9.31 program along with the Mendocino County Sheriff and District Attorney. Nelson's successes include the first fully litigated return of medical cannabis to the patient, and the use of environmental laws to reign in eradication teams.
Nelson is an expert in cannabis business licensing and compliance law, policy and regulatory advocacy, real estate, partnerships, and business operations. She has knowledge and experience in the multitude of issues impacting cannabis businesses including zoning and land use, CEQA and other environmental requirements, employer responsibilities, and detailed permitting and licensing issues. Hannah is a key policy advisor to the Origins Council and Mendocino Cannabis Alliance. She also remains extensively involved in drafting public policy and providing analysis and comment at the local and state levels.
William Panzer is a graduate of the University of California Berkeley and Golden Gate University School of Law. He has been practicing law in the Bay Area for thirty years, specializing in cannabis defense.
Panzer is a co-author of California's Proposition 215, "The Compassionate Use Act of 1996," the nation's first law legalizing the use of cannabis by patients pursuant to a physician's recommendation. In his practice he has represented patients, growers, and medical cannabis dispensaries throughout California in state and federal court, at both the trial and appellate level.
He has lectured at numerous NORML legal seminars, Patients Out of Time legal seminars, conferences and other events on cannabis law and related issues. A member of the NORML Legal Committee for over twenty years, Bill is a former winner of the NORML "Al Horn Award" and a two-time winner of the Sonoma Alliance for Medical Marijuana's "Compassion In Action" Award, as well as a High Times magazine "Freedom Fighter of the Month."
​
Justin Strekal​ is the Political Director for NORML, where he serves as an advocate to end the federal prohibition of marijuana and to reform our nation's laws to no longer treat marijuana consumers as second class citizens. Before working on drug policy, Justin worked on tax, wage, and campaign finance policy and for electoral campaigns throughout the country at every level of government.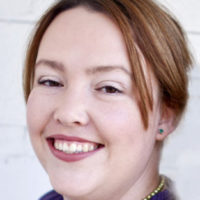 Lauren Vázquez is the Fired Up Lawyer. She is a cannabis business attorney and social entrepreneur who has worked for over a decade to end cannabis prohibition and advance alternatives to the failed war on drugs. An industry leader, Lauren served as a Senior Advisor and Statewide Organizer for the Prop 64 campaign. Lauren has practiced cannabis business law since 2009 and entered private practice in 2011. She has advised numerous cannabis companies and organizations. Lauren has worked with cities and counties for years to develop local licensing for cannabis businesses. Lauren is a Professor at Oaksterdam University and previously served as the National Deputy Director of Communications for the Marijuana Policy Project. Lauren Vázquez is an industry expert and pioneer.
Purchase Tickets for the 2021 Cal NORML Legal Seminar