By Sarah Russo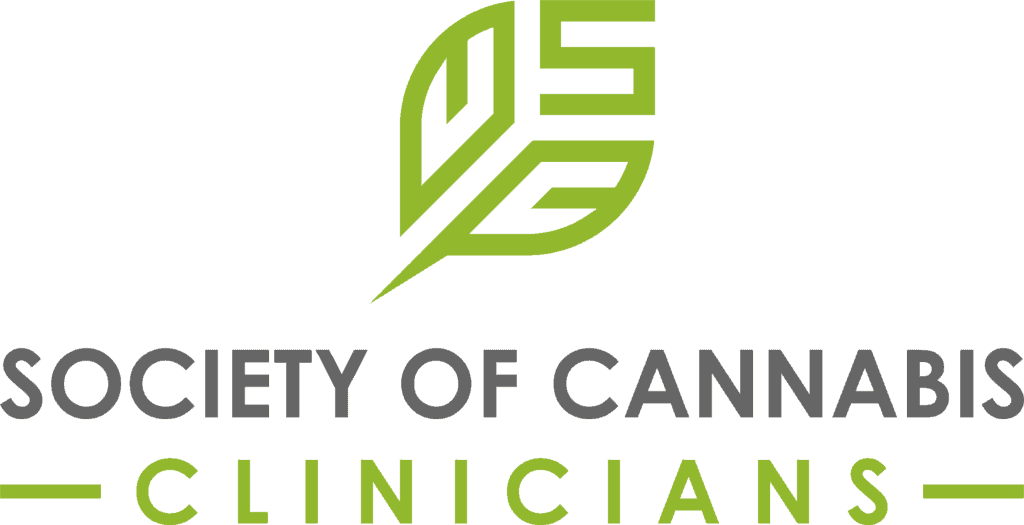 The Society of Cannabis Clinicians (SCC), the first and oldest medical organization in the USA to advocate for the therapeutic use of cannabis, is pleased to announce the launch of a new Medical Cannabis Clinical Training Curriculum. This curriculum will enable clinicians to provide the best possible treatment to their patients while bridging the education gap between healthcare providers and the communities they serve. These courses provide the most comprehensive cannabinoid education for medical professionals to date.
Interest in cannabis is growing worldwide. A common denominator is a lack of clinical education and access to the latest reliable scientific data used to best guide patient care. Although the plant has been used medicinally for thousands of years, overriding political concerns of our current era have hindered research on its clinical benefits. A 2020 study found that only 18% of patients reported their provider was a good source of information on medical cannabis.
Education is Crucial
Without guidance, patients are left to figure out medical cannabis on their own. This may cause them to use products that are not well suited for their situation. They may try many options, some of which may be costly and unhelpful. In most cases, patients go to dispensary staff for guidance. The staff has neither the medical background nor know-how to navigate the patient's health situation. While some states have pharmacists on staff, not all have been properly trained to adequately guide patients on cannabis.
Patients need professional insight to be able to manage safe medical cannabis use. Educated healthcare professionals can provide recommendations on timing and dosing, cannabinoid ratios, terpene profiles, and how to avoid polypharmacy issues or potential adverse reactions. Many patients use cannabis without clinician guidance to address situations and common medical challenges where they have found no relief.
SCC Clinical Training Curriculum
Knowledge is key to understanding how medical cannabis can help patients and minimize adverse effects. The SCC provides direct training for clinicians to stay up-to-date on key topics in medical cannabis to ensure best quality patient care. The SCC's new Training Courses offer critical information missing from most health professional training schools and continuing clinical education programs.
SCC modules integrate the latest cannabis research and decades of combined clinical knowledge from 20 world-renowned experts and thought leaders in medical cannabis. The curriculum explores the underlying mechanisms of the endocannabinoid system, basics of laboratory analysis, and therapeutic implications for a wide range of conditions. Course authors share vital research and practice standards developed after treating thousands of patients.
There is a growing amount of information on cannabis available online, but it is often rife with misinformation. SCC courses explore scientifically supported evidence on the benefits and considerations of using medical cannabis. The intent is to empower medical graduates and healthcare professionals to discuss cannabis as a treatment option with patients. Courses are available for clinicians as well as pharmacists, midwives, nurses, dentists, podiatrists, therapists, acupuncturists, herbalists, nutritionists, health coaches and others.
Check out the course offerings here.
SCC courses can be taken home, at your own pace. Courses are available as individual modules or full course packages and include certificates of completion. The courses are optimized for desktop and mobile, and can be accessed from anywhere in the world. SCC members receive a discount on courses and as well as other perks of being part of the organization.
More about the Society of Cannabis Clinicians
The Society of Cannabis Clinicians is a nonprofit educational and scientific society of healthcare professionals and allies dedicated to advancing research and disseminating knowledge about medical cannabis. Through expanding educational advocacy, the SCC now has members in 23 countries and growing. The organization has chapters in Latin America, Australia, and the United Kingdom.
The SCC was founded in 1999 by Tod Mikuriya, MD. Dr. Mikuriya started the organization with several other physicians to discuss their respective medical cases and to observe patients using cannabis treatment. Regarded by some as the Grandfather of the Medical Cannabis Movement, Dr. Mikuriya introduced and approved the plant for over nine thousand patients.
Fred Gardner, journalist and former Scientific American editor, wanted to document Tod's clinical cases. They started O'Shaughnessy's: the Journal of Cannabis in Clinical Practice which continues to this day. The SCC was formed to highlight the mass accumulation of clinical evidence that can serve as the basis for clinical trials. The organization continually advocates for the education of healthcare professionals and the patients that they serve.
Learn more about the SCC by visiting their website and exploring their courses. Check out the promo video to learn more about the SCC courses.