Learn About New Cannabis Laws Taking Effect in California in 2024, Pending Federal Legislation, and More. 
January 20, 2024
Jack London Square
Oakland, CA (and online via Zoom)
5.5 MCLE Credits Pending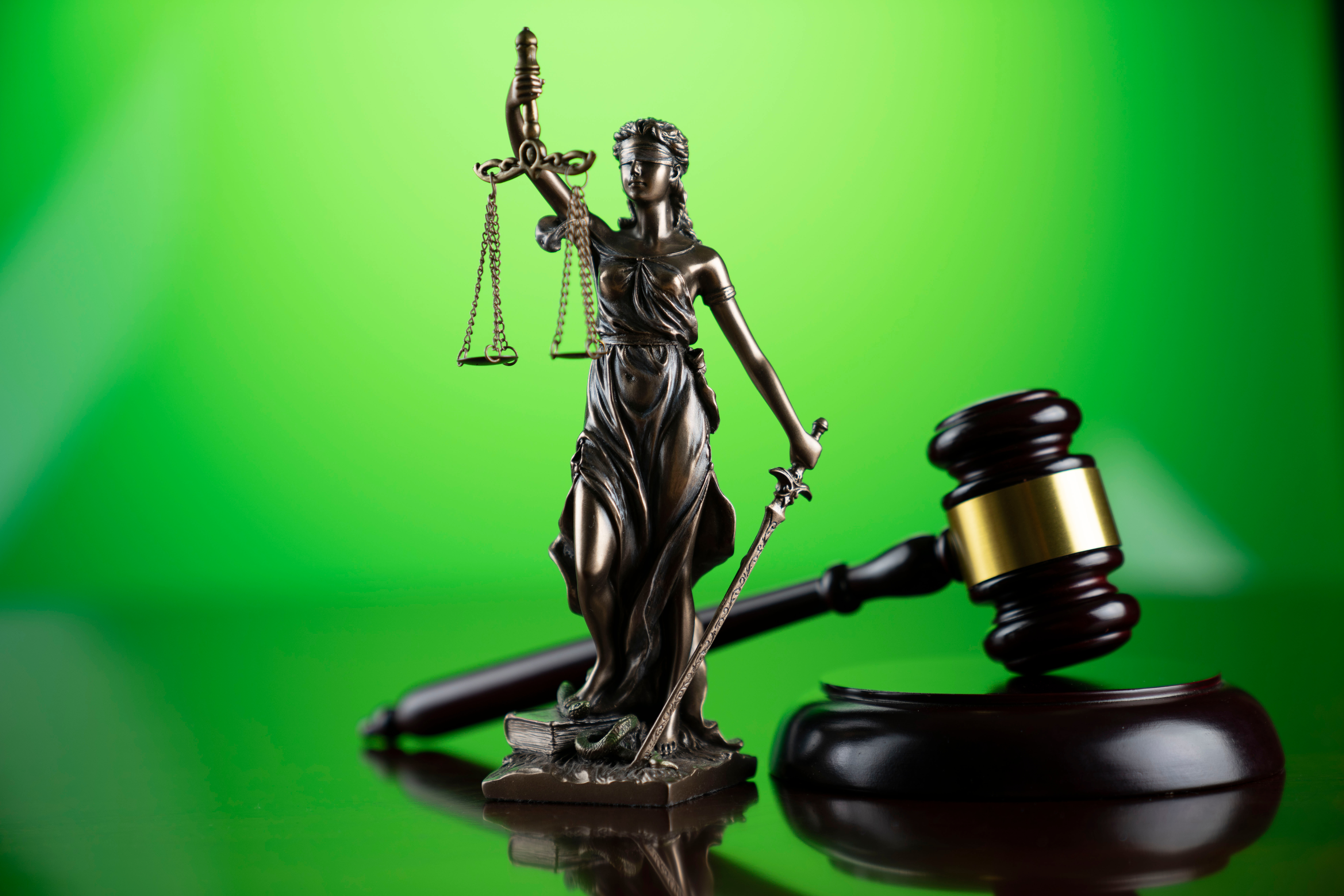 Cal NORML 2024 Legal Seminar Ticket – Early Bird Pricing
$215.00
Sponsored by:
Cal NORML legal committee and business members receive a 20% discount on tickets. Email us for discount code or membership information.
Learn about new California laws affecting cannabis consumers and businesses from top attorneys in the field. California attorneys can earn MCLE credits for attending.
This event will be live onsite in Jack London Square, Oakland. Attendees can also participate via Zoom.
PRELIMINARY AGENDA (Subject to Change) 
Doors open / sign in 9:30 AM
10:00 AM – 11:00 AM New California Cannabis Laws
Employment Rights  (Quirk AB 2188 + Bradford SB 700) – Daniel Latter 
Pain Patients' Rights (AB 1954); Ryan's Law / Stern Bill (SB 302)
Others passed or on the table for 2024
11:00 – 11:30 Cannabis Consumption Lounges and Events – Lauren Mendelsohn
Legal and liability considerations for Businesses
11:30 – 12:15  Local Issues – Lauren Mendelsohn and Hirsh Jain
AB 1186
Excessive Fines
Licensing progress and obstacles
LUNCH BREAK 12:15 – 1:15
Competency and Ethics Presentation – Bill Panzer
1:15 – 2:00 PM Cannabis Business Law
"What Court? Is Cannabis Civil Litigation Limited to State Court, or Can You Make a Federal Case of It?" – Timothy Alger
2:00 – 2:30 PM Hemp and Hemp-Derived Psychoactive Products 
2:30 – 3:15 New Cannabis Enforcement Laws: The Good, the Bad and the Ugly – Ron Naulls
3:15 – 3:30 BREAK
3:30 – 4:15 Federal Law: What Rescheduling Will Mean – Khurshid Khoja
4:15 – 5 PM  Psychedelic Law – Ariel Clark
PRESENTERS: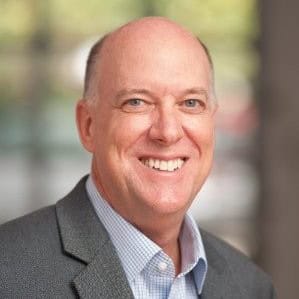 Timothy Alger is a civil litigator, mediator, and owner of Alger Law APC. Formerly the head of litigation, employment law and trademarks at Google and an equity partner at three major law firms, Mr. Alger has represented leading internet, media, entertainment and advertising companies in litigation over trademarks, copyrights, unfair competition, contracts, free speech, defamation and privacy.
Alger also represents legal cannabis businesses in civil litigation and regulatory disputes with governmental entities. Recent representations in this industry include civil litigation over trademarks, contracts, relocation of a cannabis dispensary, excessive fines on cannabis cultivators, civil rights violations by law enforcement agencies, and ownership and management disputes in cannabis business partnerships.
Before attending law school, Mr. Alger was an award-winning newspaper reporter and editor. He is a member of the Board of Directors of the First Amendment Coalition, and a former member of the Board of Directors of the Disability Rights Legal Center. He is a member of the Southern California Mediation Association, the Media Law Resource Center, and the Los Angeles, Santa Barbara and Orange County Bar Associations.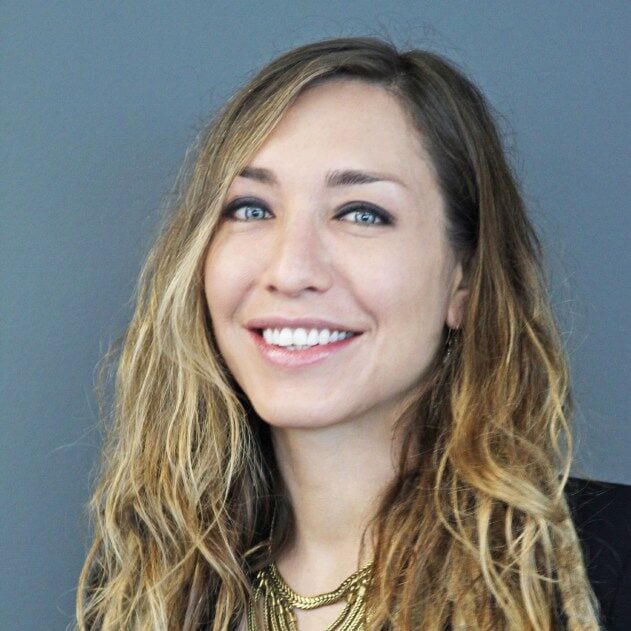 Ariel Clark is an attorney and co-founder of Clark Howell LLP, a women-steered law firm focused on cannabis, hemp and psychedelics. As decriminalization and research efforts expand across California and the nation for plant-based and other historically misunderstood compounds, Clark Howell LLP is actively engaged in the conversation and helping to shape policy that emphasizes open source, ethical business models that reimagine a new role for capitalism in commercialization.
Ariel is a founding Board Member of the Psychedelic Bar Association (PBA), and is the Board Representative to the Religious Use Committee and participates in the Legislation and Regulation Committee. She is General Legal Counsel to Chacruna Institute for Psychedelic Plant Medicines and is on the Board. She is also a member of the Council for the Protection of Sacred Plants. Among other organizational leadership roles, she founded and ran the Los Angeles Cannabis Task Force, she co-founded and serves on the Executive Committee of the Los Angeles County Bar Association Cannabis Law Section, and she co-founded the Cannaboss Womxn's Circle. Her organization affiliations have included the International Cannabis Bar Association, the California Native American Cannabis Association, and the California and National Cannabis Industry Associations. She is licensed in California; J.D., University of California Berkeley School of Law (2005); B.A. in Religious Studies, University of Michigan (2000).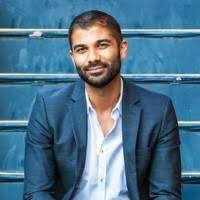 Hirsh Jain is the Founder of Ananda Strategy, a consultancy that serves many of California's leading cannabis brands and retailers, helping guide their competitive licensing efforts, expansion strategy, regulatory compliance and M&A activity within California.
Hirsh began his cannabis journey he was 18 years old, working in UC Berkeley's Public Defender's Officer defending students that were accused of cannabis violations by the University. After graduating, Hirsh attended Harvard Law School, where his focus was the legal architecture and social impacts of The War on Drugs. He spent several years working in management consulting and the tech industry before joining the cannabis industry in 2018 as the West Coast Director of Government Affairs for MedMen, a Los-Angeles based cannabis retailer. He went on to work for Caliva, a San Jose-based cannabis brand, as its Director of Government Affairs. Hirsh serves on the Board of Los Angeles and California NORML and the Los Angeles Cannabis Chamber of Commerce, and is as a Workshop Instructor at Success Centers, a San Francisco-based cannabis equity and educational non-profit.
Khurshid Khoja is CEO of Greenbridge Corporate Counsel, P.C. a business law firm he founded in 2012, which represents legal cannabis and psychedelics-related enterprises on regulatory and transactional matters. He's participated in legislative and initiative drafting, stakeholder meetings, executive agency outreach and rulemaking proceedings in connection with California's cannabis laws and regulations, including Proposition 64 and the Medicinal and Adult Use Cannabis Regulation and Safety Act (MAUCRSA), a well as the Minority Cannabis Business Association's Model Municipal Social Equity Ordinance.
Khurshid serves as Chair Emeritus of the Board of Directors of the National Cannabis Industry Association, as the Co-chair of NCIA's Policy Council.  He has previously served on the Board of the Minority Cannabis Business Association and as Co-chair of its Policy Committee, as well as serving as a founding board member of the California Cannabis Industry Association and as its General Counsel. He was profiled in The National Law Journal's first ever Cannabis Law Trailblazers' list in 2018, was awarded NCIA's Inaugural Steve Fox Excellence in Advocacy Award, and he's been named to the annual Northern California Super Lawyers Rising Stars list multiple times. He was elected a Fellow of the American Bar Foundation, has twice received Students for Sensible Drug Policy's Unsung Hero Award, and Arcview Investor Network's Outstanding Member Award. His work has been profiled in in Bruce Barcott's book Weed the People, and his earliest days in California's pre-regulated industry are chronicled in Doug Fine's book Too High To Fail.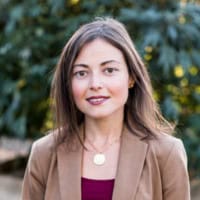 Lauren Mendelsohn is a Senior Associate Attorney at the Law Offices of Omar Figueroa, one of the leading cannabis, hemp, and psychedelics law firms in California. She is an activist at heart who enjoys helping individuals and businesses navigate regulatory regimes and coming up with creative solutions to problems.
Lauren's current focuses include permitting and licensing, regulatory compliance, business formations and transactions, intellectual property, administrative hearings and appeals, and policy work from drafting to analyzing to advocating for various pieces of legislation. She frequently writes for her law office's blog and has been featured in newspapers and online publications. She has spoken at numerous cannabis industry conferences and events, and has also taught several continuing legal education seminars in both live and virtual formats.
For several years, Lauren has been involved in drug policy reform as well as other social justice efforts. She formerly chaired the Board of Directors of Students for Sensible Drug Policy, an international youth-led nonprofit organization, and more recently served on the Board of the International Cannabis Bar Association. Currently, Lauren sits on the Board of Directors of California NORML, the Sonoma County Cannabis Alliance, and Círculos Inc. She also volunteers as a chapter leader for the Sonoma County chapter of the American Civil Liberties Union of Northern California, and is a member of Americans for Safe Access' California Advisory Committee.
Lauren earned her J.D. from the University of California, Irvine School of Law and her Bachelor of Science in Psychology from the University of Maryland. An East Coast native with roots in New York and New Jersey, Lauren was named a Northern California Rising Star by Super Lawyers® in 2020, 2021, and 2022 and a "Lawyer of Distinction" in the area of Intellectual Property by Sonoma Magazine in 2021 and 2022.
Ronald B. Naulls boasts a uniquely personal journey through the cannabis industry, seamlessly merging lived experience with formal legal expertise. With a rich background spanning decades in compliance for corporations across the U.S., Ronald has carved a niche in corporate regulatory compliance, cannabis law, and technology.
As the author of "Compassion, Consequences and Criminal Perseverance" and "The Audacity of Dope and Perseverance," he adeptly covers business continuity, governance, cybersecurity, and a multitude of legal disciplines. Beyond theoretical insights, Ronald's hands-on approach focuses on practical business solutions, addressing operational deficiencies, and optimizing effectiveness. His mission: to empower clients to navigate risks and consistently achieve victories, a testament to the ethos of Naulls Legal Group.
Ronald's advocacy roots trace back to the Compassionate Use Act of 1996. As a passionate minority stakeholder in the movement, he pioneered a cannabis dispensary in Riverside County in 2006. Yet, faced with adversity, the establishment was raided by law enforcement within its inaugural year. Undeterred and deeply impacted, Ronald pivoted to the legal arena, earning his credentials as an attorney. Today, he, along with his dedicated team, champions the cause of cannabis businesses. They provide unmatched guidance on compliance, legislative shifts, governmental intricacies, and evolving cannabis enforcement regulations, ensuring businesses not only survive but thrive in this dynamic landscape.
William Panzer is a graduate of the University of California Berkeley and Golden Gate University School of Law. He has been practicing law in the Bay Area for thirty years, specializing in cannabis defense. Panzer is a co-author of California's Proposition 215, the nation's first law legalizing the use of cannabis by patients pursuant to a physician's recommendation. In his practice he has represented patients, growers, and medical cannabis dispensaries throughout California in state and federal court, at both the trial and appellate level.
Bill has lectured at numerous NORML legal seminars, conferences and other events on cannabis law and related issues. He is a former winner of the NORML "Al Horn Award" and a two-time winner of the Sonoma Alliance for Medical Marijuana's "Compassion In Action" Award, as well as a High Times magazine "Freedom Fighter of the Month."
More to be announced