June 6, 2019 – Yesterday, multijurisdictional force of more than 700 personnel from the Army National Guard, the FBI, US Drug Enforcement, and numerous other police and government agencies descended on the Anza Valley region in Riverside County at daybreak and worked throughout the day. Police and military helicopters, and trucks pulling trailers were spotted removing marijuana from the various alleged illegal grows.
Warrants were served 118 locations and eight people including one Mexican national were arrested for "related crimes," according to the Riverside Sheriff's Department.
The raids reportedly resulted in the confiscation of:
• 140,877 marijuana plants (which the sheriff's office valued at $189 million)
• 3,037 pounds of processed marijuana
• 17 rifles and 10 handguns, and
• 70 tons of plants, which were buried at the Lamb Canyon Landfill off Highway 79 in Beaumont, under a layer of trash. 
The California Army National Guard tweeted that they were deploying an HH-60 Pavehawk helicopter in support of the raids, and the Riverside Sheriff's Dept. tweeted thanks for the "outstanding job" the Guard did "helping in the transport and destruction of the marijuana located."
The Sheriff's press release said that the Hemet Sheriff's Station Investigators spearheaded the multi-agency operation and thanked the following agencies:  San Diego County Sheriff, Orange County Sheriff, Los Angeles County Sheriff, Kern County Sheriff, Riverside County District Attorney's Office, Riverside Police, Hemet Police, Murrieta Police, Cathedral City Police, Riverside County Gang Task Force, PACT Team, Coachella Valley Narcotic Task Force, CA Fish and Game, FBI, US Drug Enforcement Administration, Cal Fire, American Medical Response, Riverside County Animal Services, CA Water Board, Riverside County Code Enforcement, and the Riverside Sheriff's Association.
Sheriff Bianco told MyValleyNews that most of the marijuana being grown in the region was being shipped out of state, and was grown by cartels and gangs that are "protecting themselves from thieves and with that comes guns and gunfights and shootings and robberies and everything that comes along with it." The Sheriff said that one of the locations for which he had a warrant was investigated the night before the raid for a murder on the property. A local man interviewed on ABC7 News (with his face obscured) said that the water table was being impacted by large grows in the area.
The Riverside County Planning Department plans to grant only 50 cannabis cultivation licenses in the county. The permitting process, which closed on February 15, required a "development agreement" promising increasing profits, which many small farmers were unable to comply with. Others were fearful of giving up their farms' addresses, which was required to apply or attend a March meeting of interested parties at the county. There are no confirmed reports of anyone targeted in the raids who was licensed or who gave their address to the county. The search warrants reportedly came about as a result of air surveillance. 
Gem Montes of Inland Empire NORML commented, "Local officials seem to be clearing the way for corporations to take over the cannabis businesses from the small farmer in Riverside." Patch.com reported, "When the Board of Supervisors held hearings on the licensing regime earlier this year and last fall, several Anza Valley residents complained that it was too onerous." 
Bianco was elected last November, unseating the former sheriff with the support of the union that represents the Sheriff department's deputies, the Riverside Sheriffs Association. The 3,800-member union funneled more than $850,000 into Bianco's campaign coffers, allowing him to spend money on campaign consultants, mailers and television spots. According to The Desert Sun: "The organization feuded with the [former] sheriff for more than three years over how the department implemented new policies regarding body-worn cameras and drug testing after officer-involved shootings."
It's unclear if the action was related to Governor Gavin Newsom's promise made in February to deploy the California National Guard against marijuana grows in California. Multijurisdictional task forces have long been deployed against marijuana grows in California. 
"With California bracing for another wild fire season, it's hard to believe this was a reasonable allocation of resources, especially if licensing rather than raiding was a viable option," said Ellen Komp of California NORML. 
Rumor is, the actions are heading to LA, and North. Nicole Elliott, the governor's Senior Advisor on cannabis who was in the Emerald Triangle last week, told Cal NORML on Friday (6/7), "Trespass grows are our priority." NORML has suggested that enforcement efforts should focus on trespass grows on public lands.  
This story will be updated as more information becomes available.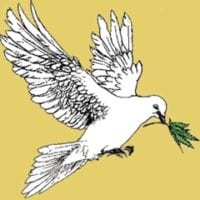 Is this information valuable to you? Please support our efforts by joining Cal NORML today. Also learn about our Business Memberships. 
Read about Cal NORML's mission, accomplishments and plans.