About 100 people testified at a public hearing held on May 31 by the FDA "in order to inform the regulatory path forward" on CBD. Manufacturers, researchers, doctors, laboratory representatives, lawyers and advocates (pro and con) were among those who spoke. Speakers expressed concern over the lack of uniformity and purity of available CBD preparations, and a lack of safety studies on vulnerable populations like children, seniors, pregnant women, and those taking other drugs.
NORML submitted comments to the FDA  asking the agency to "craft benchmark safety and quality standards for hemp-derived CBD products in order to increase consumer satisfaction and confidence as this nascent industry transitions and matures into a legal marketplace."
Among NORML's concerns, which were echoed at the hearing, was that "third-party lab testing has frequently revealed inconsistencies between the percentage of CBD advertised and the amount actually contained in the product. In many cases, actual quantities of CBD in the product is far lower than advertised. In other cases, testing has revealed the presence of THC, which may put consumers in jeopardy for legal ramifications – such as arrest or the loss of employment (due to a drug test failure). Some commercial products have also been identified to contain unwanted and potentially dangerous adulterants  as well as heavy metals and solvents."
Alice Mead from GW Pharmaceuticals, which manufactures the only FDA-approved CBD medicine (Epidiolex), was one of many who spoke in favor of a two-tiered licensing action by FDA, one for high-dose medicines on a pharmaceutical track, and the other for low-dose products that would be sold as supplements. No one provided much clarity on what the cut-off dosage should be. Many opined that FDA should fit CBD into existing regulatory frameworks for manufacturing and labeling pharmaceuticals, supplements, tobacco and/or alcohol, but it was recognized that it was unique for a drug to also be sold as a supplement.
Mead stated that GW has discovered adverse reactions among patients using as low as 1 mg/kg, or 70 mg for an average adult. This surprised another speaker from the scientific community, who asked for GW to release their data.
Jacqueline French, a professor of neurology at NYU and the chief scientific officer for the Epilepsy Foundation, gave compelling testimony in favor of keeping existing CBD oils on the market, or else face dire consequences for pediatric patients finding relief from severe forms of epilepsy. "We in the epilepsy community know that CBD is a life-changing drug," she said.
French gave an example of a teenaged girl with Juvenile Myocloinc Epilepsy who tried eight other seizure medications unsuccessfully, but has not had a convulsion since four days after starting CBD. Epidiolex, which would have to be prescribed off-label, would cost her family an estimated $32,500/year; by contrast the Haleigh's Hope she is using costs only $4800/year, or $400/month. Expressing that she was alarmed over the stories she heard at the hearing, French said she would still rather keep existing CBD products on the market than get rid of them entirely, warning that patient deaths could result. "As much as I am afraid of what we have now," she said, "as a member of my community, I am more afraid of losing it."
Asked how keeping existing products on the market would impact companies seeking to bring a pharmaceutical product to market, French replied that since there are over a thousand types of epilepsy, no one product would be adequate to serve all patient populations, and there was room for many players.
A representative from ASTM International, an organization founded in 1898 that has developed over 12,000 voluntary consensus standards that operate globally, testified that ASTM has developed several standards around cannabis and has named a hemp committee. Their partnerships include: American Trade Assn. of Cannabis and Hemp; The Foundation of Cannabis Unified Standards; American Herbal Products Assn.; Canadian Hemp Trade Alliance; and the International Cannabis and Cannabinoid Institute (EU).
Interested parties can still submit written comments to the FDA until July 2. Comments can be submitted online or sent via mail to the following address:
Dockets Management Staff (HFA-305)
Food and Drug Administration
5630 Fishers Lane, Rm. 1061
Rockville, MD 20852
Also see: FDA's Q&A on Cannabis and Cannabis-Derived Products
CALIFORNIA HEMP UPDATE
Two bills pending in the California state legislature impact hemp. AB 228 (Aguiar-Curry) would allow a food, beverage, or cosmetic to include cannabinoids from industrial hemp if the product contains less that 0.3% THC. SB 153 (Wilk) would conform state law to the 2018 US Farm Bill, descheduling hemp and allowing for states to set standards for its cultivation and manufacture.
State law, starting with Prop. 64 in 2016 and SB 1403 (Wilk) last year, established regulations for cultivating industrial hemp in California. The California Department of Food and Agriculture has recently approved regulations for growing industrial hemp in California and issued an application for registration that commercial industrial hemp farmers can take to register with their local Ag Commissioners now, under current law. Hemp projects conducted through agricultural research institutions are exempt from registration with county Ag commissioners.
Counties are moving forward with regulations or bans on hemp cultivation; Plumas county will hear such a ban on June 4. [UPDATE 6/5: Plumas did not enact their moratorium.] According to CDFA, the following counties may have additional restrictions on industrial hemp cultivation: Amador, Calaveras, Glenn, Humboldt, Lassen, Marin, Mariposa, Mendocino, Merced, Modoc, Mono, Monterey, Napa, Nevada, Orange, Placer, Sacramento, San Bernardino, San Joaquin, Santa Barbara, Shasta, Sierra, Siskiyou, Sonoma, Tehama, Trinity, Tulare, Tuolumne, Yolo, and Yuba.
CDFA is fast tracking emergency regulations going forward in the wake of the US Farm bill. The US Department of Agriculture published a legal opinion on hemp cultivation on May 28. TSA issued a proclamation saying that hemp-derived CBD is legal to travel with. 
Also see: CDFA's Industrial Hemp Webpage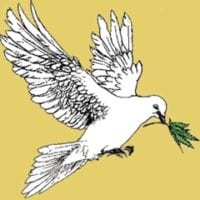 Is this information valuable to you? Please support our efforts by joining Cal NORML today. Also learn about our Business Memberships. 
Read about Cal NORML's mission, accomplishments and plans.