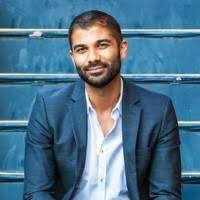 On Thursday, August 25, 2022 from 4:00- 5:30 pm, Cal NORML Board Members and California cannabis policy experts Hirsh Jain and Lauren Mendelsohn will host a webinar to discuss the most critical issues facing the California cannabis industry.
THIS EVENT HAS BEEN RESCHEDULED IN  ORDER TO APPLY FOR MCLE CREDITS, WHICH ARE NOW PENDING.
PUBLIC: $25 (SCHOLARSHIP OPTIONS AVAILABLE: WRITE HERE).
CAL NORML ATTORNEY MEMBERS: $50 (WITH 1.5 HOURS CLE CREDITS – pending)
NON-MEMBER ATTORNEYS: $75 (WITH 1.5 HOURS CLE CREDITS – pending)
Lauren and Hirsh will be providing updates and their commentary on five key topics:
• Tax reform efforts at the state and local level
• The expansion of retail licensing across the state
• The impact of the provisional license deadline / CEQA compliance
• Growth in California's illicit market
• The impact of new DCC regulations
Lauren and Hirsh will also field questions on, and lead an interactive discussion about, these five issues and how they might impact the trajectory of the California cannabis industry in the years ahead.
Proceeds will go to support Cal NORML's efforts to promote cannabis access and protect the rights of cannabis consumers in California.
Lauren Mendelsohn is a Senior Associate at The Law Offices at Omar Figueroa, one of the leading cannabis law firms in the California cannabis space. Lauren focuses on cannabis permitting and licensing, regulatory compliance, intellectual property, government affairs (including drafting local ordinances and citizen initiatives, lobbying decision-making bodies, and appearing for clients at administrative hearings), and post-conviction relief.
Hirsh Jain is the Founder of Ananda Strategy, a consultancy that serves many of California's leading cannabis brands and retailers, helping guide their competitive licensing efforts, expansion strategy, regulatory compliance and M&A activity within California.