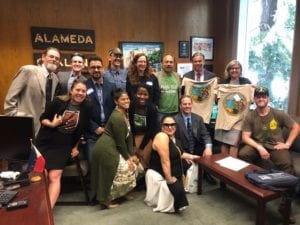 California NORML is once again teaming up with Americans for Safe Access to co-sponsor a Citizens Lobby Day in Sacramento on May 6, 2019.
Last year's event was a success, with more than 200 patients, advocates, providers, industry workers, and others attending and lobbying their elected officials for marijuana reform bills. Lobby day efforts have resulted in a bill to protect employment rights for medical marijuana users, AB 2069, being introduced by Rep. Rob Bonta (Oakland) and helped pass AB 1793 , to automatically expunge or resentence past cannabis convictions.
Bills currently on the legislative agenda include:
• SB 34 (Wiener) to protect compassion programs in California
• AB 286 (Bonta) To Temporarily Lower Cannabis Taxes

• SB 233 (Hill) To Allow Medical Cannabis Access in Schools

• AB 1465 (Bloom) To License Cannabis Consumption Cafés and Lounges

• SB 305 (Hueso) To Allow Qualified Patients Medical Cannabis Access in Healthcare Facilities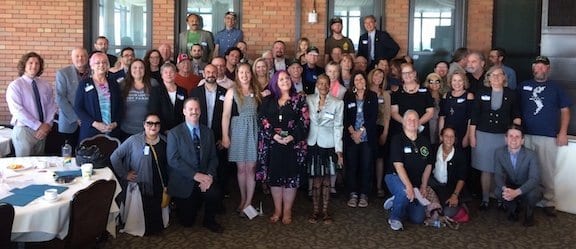 The cost to attend lobby day is $25, with no one turned away for lack of funds.
Sign ups have closed but you can still walk in and participate!  
Lobby day begins with sign-in and a continental breakfast at 8:00 AM in the Metropolitan Terrace on the 7th Floor of the Citizen Hotel located at 926 J Street, Sacramento. If you have signed up in advance for lobby day, you will then receive your appointment times and locations for your representatives' offices. If you haven't signed up, you can visit a station where you can find out who your legislators are for drop-in appointments.
The morning program starts at 9:00 AM, where we will present an overview of the bills on which we'll be lobbying, along with tips for effective lobbying. You will then be armed with fact sheets on all the bills for your afternoon meetings with lawmakers, along with forms to report on your meetings. Bring the forms with you to the evening VIP reception for lawmakers and attendees in the Scandal Lounge back at the Citizen Hotel starting at 5:30 PM.