Law Offices of Randy Sue Pollock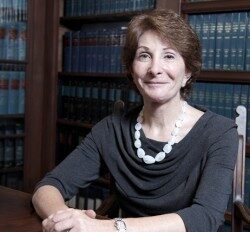 Randy Sue Pollock is an experienced trial attorney specializing in criminal defense and complex white-collar cases in both federal and state court. She has over 100 jury trials to her credit and has experience defending many types of charges. Ms. Pollock began practicing law over 30 years ago after graduating cum laude from U.C. Berkeley and earning a J.D. from Hastings College of law. She served as an Assistant Federal Public Defender in the Central District of California (Los Angeles).
Ms. Pollock is always positive and realistic with her clients and provides cutting edge defenses. She has earned the respect of prosecutors and judges throughout Northern California courts including Sacramento, Ukiah and the South Bay. The reputation that she has established over her years of practice assists her in representing people thoughout the United States.
Ms. Pollock was named one of the Recorder's "Attorneys of the Year" in December 2011 for her work on U.S. v. Cerna, one of the largest federal RICO prosecutions ever tried in the Northern District of California. She won the only defense victory of the five-month multi-defendant trial, getting client Walter Cruz-Zavala acquitted of all charges. Read article. Ms. Pollock has established an expertise in the area of sentencing and writes and prepares her own sentencing memorandum rather than relying on outside consultants. She stays in constant contact with each client and remains in contact with many clients long after their case is over.