This year for the first time, the California State Fair has recognized and awarded cannabis cultivators.
Cal NORML celebrated our 50th Anniversary at the Fair on Saturday, July 23 with two panels in the Cannabis Exhibit, where the winners are celebrated and an interactive and immersive display covers the history, culture, and pioneers of California cannabis.
Saturday, July 23

4:00 – 4:45 PM
Sustainability, Equity and More
Efforts to bring environmental sustainability, organic standards, and equity to the cannabis industry in California.
Graham Farrar, Glass House Brands – Sustainable cannabis cultivation
Khalil Ferguson, United CORE Alliance – Social Equity in Cannabis
Omar Figueroa, Esq. – Organic certification and appellations programs for cannabis cultivators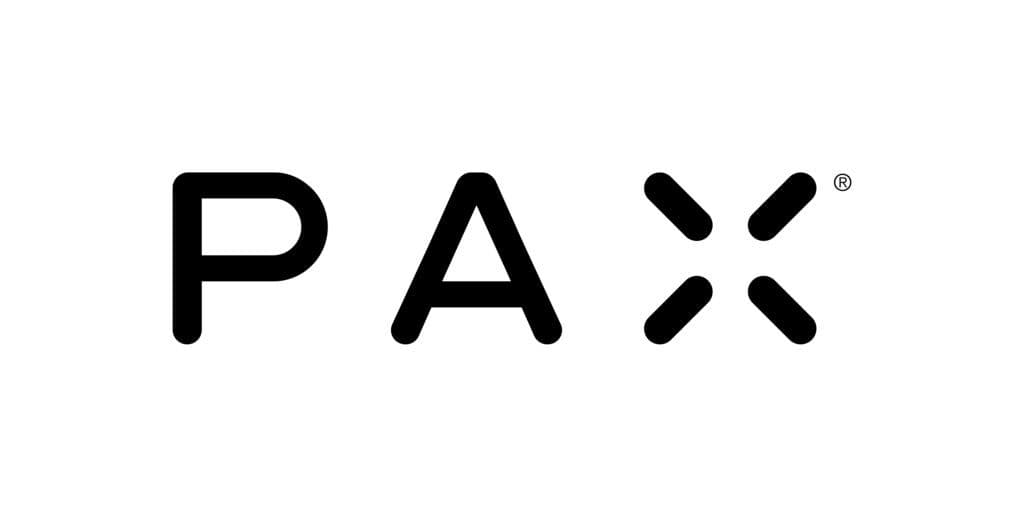 5:00 – 5:45 PM
The Past, Present and Future of Cannabis Reform in California
Starting 50 years ago with the founding of Cal NORML and the 1972 California Marijuana Initiative, this panel will give an overview of the journey for our rights and the challenges that remain for cannabis consumers and businesses.
Dale Gieringer, Cal NORML – 50 Years of cannabis activism in California
Ellen Komp, Cal NORML – Current campaigns for consumer rights
Lauren Mendelsohn, Esq. – Ongoing campaigns for equality in cannabis businesses
Tickets to attend the Fair start at $12.
It is being held at Cal Expo, 1600 Exposition Blvd., Sacramento. Get directions.
The CA Cannabis Exhibit will be in Expo Center Building 1.
Speaker Bios
Graham Farrar is the co-founder, President and Chief Cannabis Officer of Glass House Brands, one of the most rapidly growing, vertically integrated, public cannabis companies in the U.S. focusing solely on the California market and growth prospects. He is a serial entrepreneur with more than 25 years of experience, who taps into the explosive growth of emerging markets.
As an original pioneer in the tech space, Graham served as part of the original team at software.com, a company that enabled the collection and delivery of email. Software.com went public in 1999. Shortly thereafter, Farrar joined the Board of Directors of Seacology, a nonprofit focused on protecting island habitats and assisting local communities. After helping build Seacology, Graham went on to serve as part of the founding team at Sonos, an American consumer electronics company based in Santa Barbara.
Farrar then ventured into the regulated cannabis industry helping found Elite Garden Wholesales, an agriculture technology company focused on developing products for the hydroponics industry and tailored soil enrichment products for cannabis crops, in parallel cultivating some of California's first legal greenhouse grown cannabis.
In 2015, Graham founded Glass House Farms, a 150,000-square-foot greenhouse operation in Carpinteria, California. The earth-friendly, state-of-the-art cannabis cultivation facility uses cutting-edge environmental controls to ensure that the coastal grown flowers deliver a consistent and premium product to the market. Under his guidance, Santa Barbara based Glass House Farms, grew to more than half a million square feet of sustainably grown, craft-at-scale cannabis in just six years. In addition, Graham helped start the organization CARP Growers, whose members represent the best and most sustainable farms in the cannabis industry. The organization strives to set best practices and to earn the reputation as leaders and environmental stewards among cannabis producers across the state.
In 2018, Farrar was awarded one of three adult-use dispensary permits in the city of Santa Barbara. In August of 2019, The Farmacy SB opened its doors as the first walk-in recreational cannabis dispensary in the city of Santa Barbara. Farrar and Glass House Brands continue to expand the retail footprint, with four operational locations and seven new locations on the horizon.
In July 2021, Glass House Group became Glass House Brands. In September of 2021, Glass House Brands purchased an additional 120-acre, 5.5 million-square-foot greenhouse in Camarillo, California. As president of Glass House Brands, Farrar is leveraging his nearly quarter of a century experience in the tech sector to drive efficiencies across the company's now combined 6,000,000 sq. ft. cultivation facility, manufacturing, production and distributions operations, research and development, new products, and business development strategies. He also continues to capitalize on his years of experience at Seacology to create an earth-friendly and state-of-the-art cannabis and hemp company that combines technology, sustainability best practices and smart business sense with a passion for cannabis, hemp and cannabinoids.
Khalil Ferguson serves as the Deputy Director for the California Equity Policy Council (CEPC) and is also the President of the United CORE Alliance (UCA),, which engages populations and communities most harmed by the War on Drugs to create pathways for job placement in emerging markets, facilitates educational opportunities to increase economic mobility, and organizes legal support to formerly incarcerated individuals. Khalil's focus on strategies for combating gentrification and supporting inclusive economic development programs has resulted in appointments to the City of Sacramento's Measure U Tax Oversight Committee and the City Manager's Inclusive Economic Development and Investment Committee.
Khalil's work is guided by an intimate understanding of what inclusive economic development means, and why it is important to help level the playing field and increase market share for entrepreneurs of color. His data and research driven perspective – along with connections to Drug War impacted communities and millennials of color is exactly what the community needs. He can help bring extremely important data, relationships, and resource-oriented solutions to achieving safety through carving equitable pathways into the legal market.
Under Khalil's leadership, the UCA has been instrumental in helping the city of Sacramento in forming its cannabis equity policies. Recently, the city added 10 additional permits specifically for drug war impacted communities. Additionally, Khalil was integral to the establishment of the
California Cannabis Equity Grants Program which provided $30 million in grant funding to jurisdictions throughout the State of California. Through the CEPC, Khalil secured $60 million in tax relief dollars for Social Equity Entrepreneurs in the Governor's 2023 Adopted Budget.
He also serves as the Secretary for the Democratic Party Black Caucus Legislative Committee whose current bill package has approximately 20 bills covering the areas of Education Reform and Financing, Public Safety, Drug Policy, Housing Development, Environmental Justice, and Legal Reform.
Khalil holds B.A. degrees in International Relations and Economics from California State University, Sacramento and is currently an incoming Student at McGeorge School of Law.
An ambassador to the California State Fair, Attorney Omar Figueroa has more than 22 years of experience at the vanguard of California cannabis law, and is widely respected as an industry expert.
Omar earned his Bachelor of Arts in philosophy from Yale, and his Juris Doctor from Stanford Law School. He also graduated from the Trial Lawyers College in Wyoming, and earned a certificate from the The Wharton School after completing the intensive "Boards That Lead: Corporate Governance That Builds Value" program in Pennsylvania for directors of corporate boards. 
Omar was trained as a litigator by his mentor, legendary San Francisco trial lawyer J. Tony Serra.  He also served a two year-term as a member of the Sonoma County Cannabis Advisory Group after being appointed by the Sonoma County Board of Supervisors.
Omar is a Director of the National Cannabis Industry Association as well as a Director of the Cannabis Travel Association International.  He is also a Founding Lifetime Member and former Director of the International Cannabis Bar Association, a Lifetime Member of the NORML Legal Committee, and recognized with the Distinguished Counsel's Award by NORML. Omar is recognized as a Super Lawyer in the area of Cannabis Law. 
Omar has earned respect for his historic work documenting the legal evolution of cannabis law in California.  His series of books on California cannabis law are part of the collection of the Stanford Libraries and can be found at the Robert Crown Law Library at Stanford Law School.
Omar's cannabis expertise is not limited to the law, and he has at various times over the years served as a judge for The Emerald Cup, which has been characterized as the Academy Awards of Cannabis.  He is a member of the Ganjier Founder's Circle and, along with a team of cannabis experts, guided the development of the Ganjier cannabis sommelier certification program. He also volunteers his time as a Board Member with the Sonoma County Chapter of the American Civil Liberties Union (ACLU) of Northern California, and is active with the Law Enforcement Surveillance Technology (LEST) team
Omar frequently appears in media coverage as a legal expert on cannabis.  He has spoken at cannabis events around the world, such as Spannabis and The International Cannabis Business Conference in Barcelona, MJBizCon NEXT in New Orleans, The Emerald Cup in Sonoma County, and the State of Cannabis in Long Beach, to name a few. 
Dale Gieringer has been the state coordinator of California NORML (National Organization for the Reform of Marijuana Laws) since 1987. He is also Vice-Chairman of the national NORML board of directors, and director of the California Drug Policy Forum (DPFCA).
Dale was one of the original co-authors of California's medical marijuana initiative, Prop. 215, and the proponent of Oakland's Measure Z cannabis initiative in 2004. He serves on the advisory board of the California Center for Medicinal Cannabis Research at UC San Diego and the Americans for Safe Access Legal Advisory Committee.
Dr. Gieringer has published research on medical marijuana usage, marijuana smoke harm reduction, potency testing, marijuana and driving safety, and drug urinalysis. He has testified before the legislature and in court on issues concerning personal use of marijuana. His books include Marijuana Medical Handbook (co-authors: Ed Rosenthal and Dr. Greg Carter) and California NORML Guide to Drug Testing.
Dale edits California NORML Reports (1987- present) and was on the Editorial Board of the  Journal of Cannabis Therapeutics from 2001-2005. He was an appointed to the City of Oakland Measure Z Cannabis Oversight Commission from 2006-2017, and served as Vice Chairman in 2008. He was an appointee to the CHP Impaired Driving Task Force from 2018 – 2021.
Dale earned his Ph.D. from Stanford University Dept. of Engineering-Economic Systems (1984) with the thesis: "Consumer Choice and FDA Drug Regulation."
Ellen Komp has been a hemp/marijuana activist since 1991. She began in Los Angeles where she helped plan quarterly hemp rallies and volunteered for LA NORML after being elected to the California NORML board of directors in 1992. She edited the 9th edition of The Emperor Wears No Clothes by Jack Herer and was a volunteer petitioner for the California Hemp Initiative (1993, 1994) and Proposition 215 (1995). She worked as an advertising salesperson and editor at HempWorld magazine, the first trade journal for the hemp industry.
In 1997/98 Ellen served on the San Luis Obispo County Drug and Alcohol Advisory Board, which advised the county Drug and Alcohol Services agency on community standards and practices. She also co-founded The 215 Reporter, the first journal covering California's medical marijuana law and its aftermath.
In 1999, Ellen became a Program Associate at The Lindesmith Center in San Francisco (now Drug Policy Alliance). As Deputy Director of Community Outreach & Communications she planned and promoted conferences and a forum series on drug war issues, and sat on various committees at the San Francisco public health department. In 2001, she developed a website to assist attorneys in medical marijuana defenses for the DPA Office of Legal Affairs in Oakland and was named High Times's Freedom Fighter of the Month.
In 2002, Ellen moved to Humboldt County where she worked for the Civil Liberties Monitoring Project in Garberville. She sat on the Humboldt County medical marijuana task force, resulting in a county ordinance to implement SB420.
Ellen has a B.S. in Biochemistry (Penn State, 1980) and worked in advertising and publishing in Pittsburgh and Los Angeles. She has contributed articles and op-eds to various publications such as High Times, In These Times, Alternet, O'Shaughnessy's, California NORML Report, Eureka Times-Standard and Cannabis Culture. 
Ellen founded the website VeryImportantPotheads.com in 2001, and she blogs about famous females and cannabis at TokinWoman.blogspot.com. She is the author of the book Tokin' Women: A 4000-Year Herstory.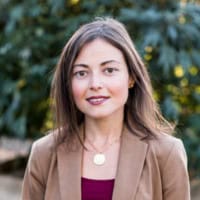 Lauren Mendelsohn is an activist at heart who enjoys helping individuals and businesses navigate regulatory regimes and the justice system. An East Coast native with roots in New York and New Jersey, Lauren was named a Northern California Rising Star by Super Lawyers® in 2020 and 2021, and a "Lawyer of Distinction" in the area of Intellectual Property by Sonoma Magazine in 2021.
As a Senior Associate at the Law Offices of Omar Figueroa, Lauren focuses on cannabis permitting and licensing, regulatory compliance, intellectual property, government affairs (including drafting local ordinances and citizen initiatives, lobbying decision-making bodies, and appearing for clients at administrative hearings), and post-conviction relief. She has spoken at numerous cannabis industry conferences and events, and has also taught several continuing legal education seminars in both live and virtual formats. She was selected as a judge for the 2022 Emerald Cup competition.
For several years, Lauren has been involved in drug policy reform as well as other social justice efforts. She formerly chaired the Board of Directors of Students for Sensible Drug Policy, an international non-profit aimed at ending the counterproductive "War on Drugs."  Lauren currently sits on the Board of Directors of California NORML and Circulos, Inc., a nonprofit empowering female entrepreneurs in underserved rural areas. She previously served on the Board of Directors of the International Cannabis Bar Association and the Sonoma County Growers Alliance. Additionally, Lauren volunteers with the Sonoma County chapter of the American Civil Liberties Union of Northern California, and is a member of Americans for Safe Access' California Advisory Committee.
Lauren earned her JD from the University of California, Irvine School of Law and her Bachelor of Science in Psychology from the University of Maryland. She is a proud member of the California State Bar, the Sonoma County Bar Association, the International Cannabis Bar Association (INCBA), Sonoma County Growers Alliance (SCGA), the Students for Sensible Drug Policy (SSDP) Alumni Association, California NORML, the National Cannabis Industry Association (NCIA), Americans for Safe Access (ASA), the American Civil Liberties Union (ACLU), and Sonoma County Regional Parks.
She will be co-hosting a Cal NORML webinar, Leading Issues in California Cannabis Law and Policy, on August 25. (1.5 hours CLE pending.)